Locost Bodywork Part2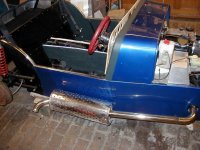 Now this is definately more like it. The silencer is quite big but it is also reasonably quiet while not being restrictive. The downpipe, silencer and tailpipe are all stainless so hopefully they will keep looking good for a long time.
The top edges of the bodywork are finished off with curved aluminum trim strips to hide the rivets.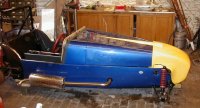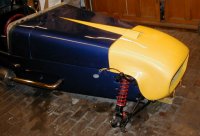 The car is now quite close to being finished. Most of the bodywork has been painted and a lot of the interior has been finished.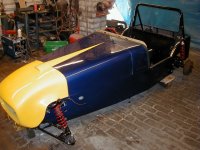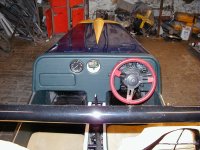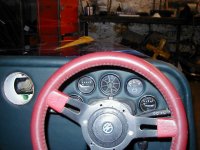 The dash has now been covered and test fitted. The instruments are purely for testing. The ones that will actually go in will all match! In the left hand pic you can just see the seats being trial fitted before covering..